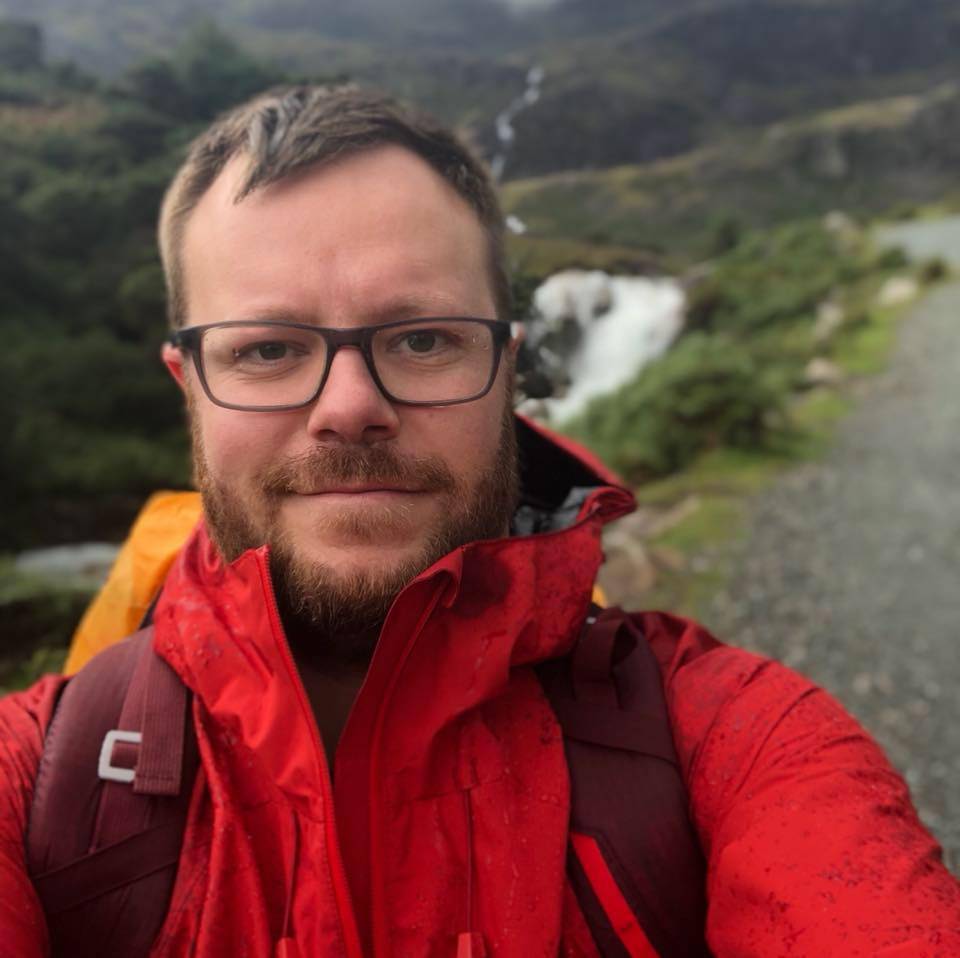 Duncan, our in-house gear nerd, takes you through what to wear in different conditions whilst out on the hill. He's got a wealth of knowledge around products after working for a few outdoor retailers and is an active member of the outdoor community.
Hopefully you have read about the layering system and now you've got an idea of all the options available to you. This bit will explain what to wear in different weather conditions and why.
A rarity in the UK I feel. A nice blue sky day, not windy at all and its not rained in a while. I would be wearing synthetic underwear, hiking shorts and a synthetic base layer t-shirt. I would always pack a thin fleece and if I was going anywhere particularly high up, a windproof layer also. A check on weather forecasts, if I were expecting any rain, I would also pack a full set of waterproofs. It's important to always carry something extra with you, just in case you have to stop still for long periods of time, such as if there has been an accident, or if the weather is likely to change.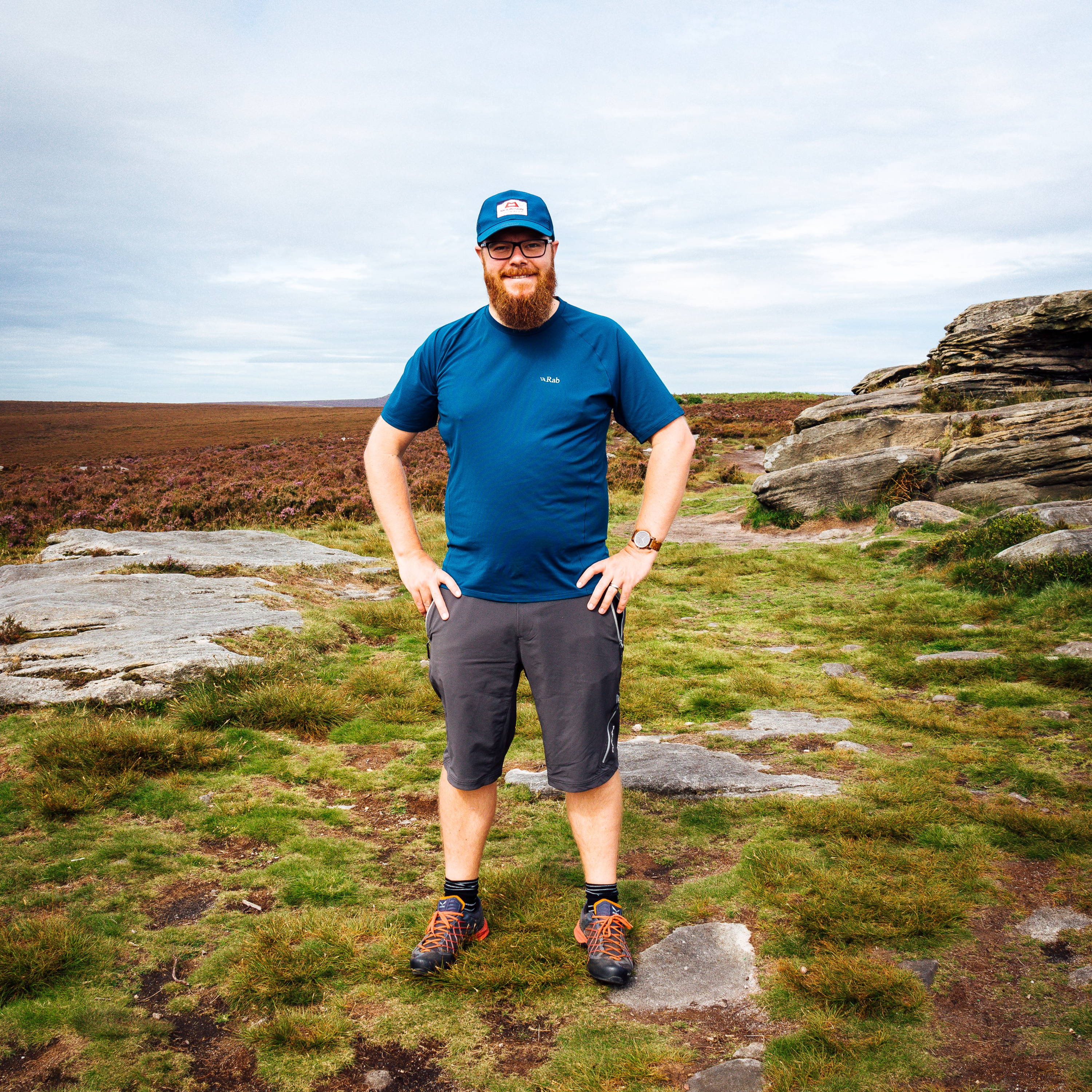 A spring or autumn day when the weather is nice, but there isn't quite the temperatures there that you would expect to find in the summer. I run hot, so I'll more than likely be in a pair of hiking shorts but if I were a normal human, I would be in a pair of lightweight hiking trousers. There may be a little chill in the air, but I wouldn't wear all my layers straight away as as soon as I get going, i'll heat up. I would pack a fleece, windproof and an insulating layer if I were going up high or if I were likely to stop for any length of time.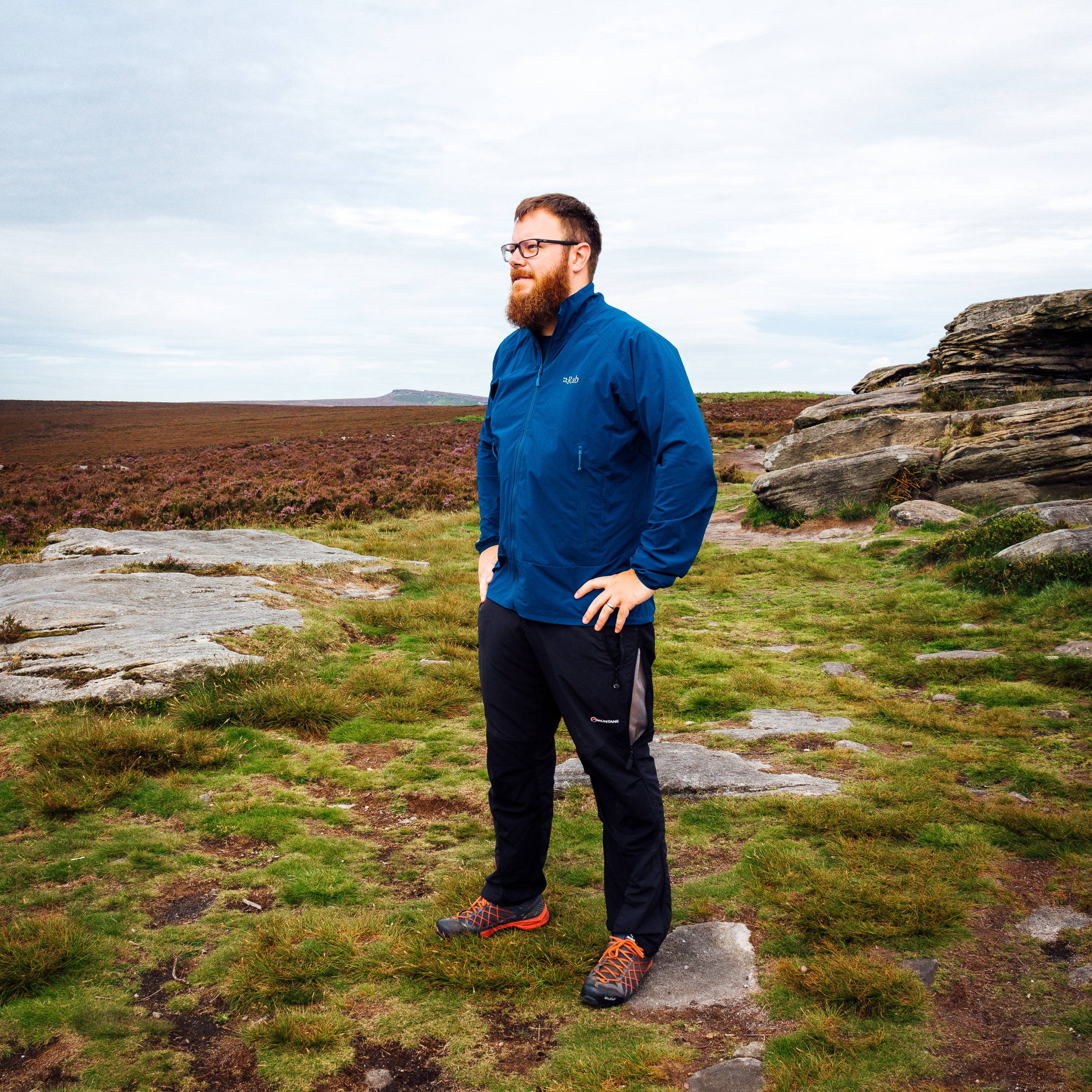 Like most summers in the UK, it's quite warm, but then you'll get a weather system move through and you're left sodden wet. In warm weather, but if i'm expecting rain, I wear what I would wear above for dry, sunny and calm conditions but, I make sure to pack my full set of waterproofs! Too many times have I been caught out by changeable weather conditions when I have not taken waterproofs with me.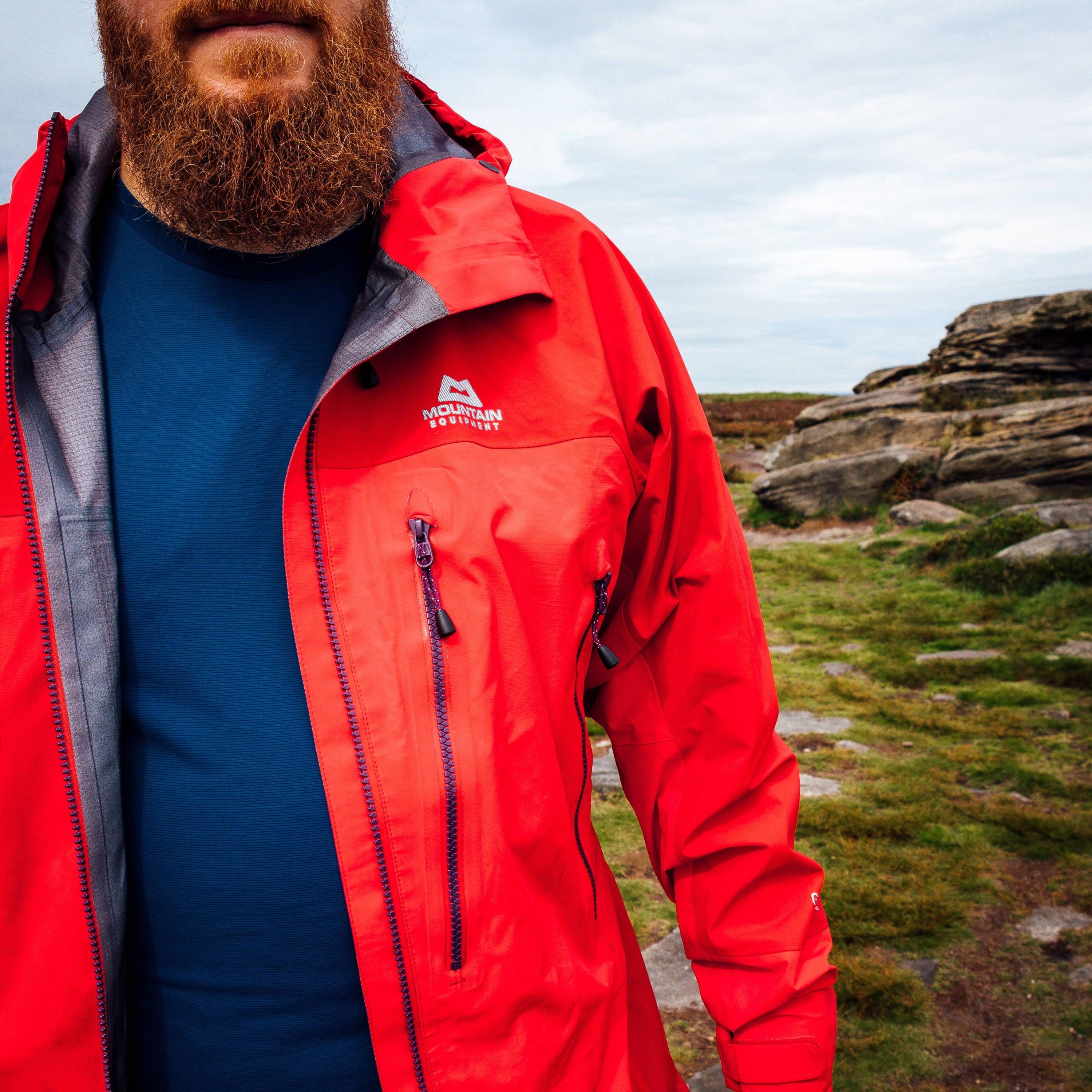 Possibly some of the worst weather you can be outside in. The air is further chilled by the fact that it's raining and the wind will drop the temperatures even further. In weather such as this I would be wrapped up in all my layers, especially if I have stopped. Base layer to moisture manage my skin, a thin fleece (remember I use multiple thin layers) my thin windstopper and my waterproof jacket. I will tend to pack an insulating layer to throw on under my jacket if I stop. Walking trousers, and waterproof trousers for my legs and I would certainly have hat, gloves and some sort of neck covering. I would also consider waterproof socks depending on the terrain and environment I would be going into.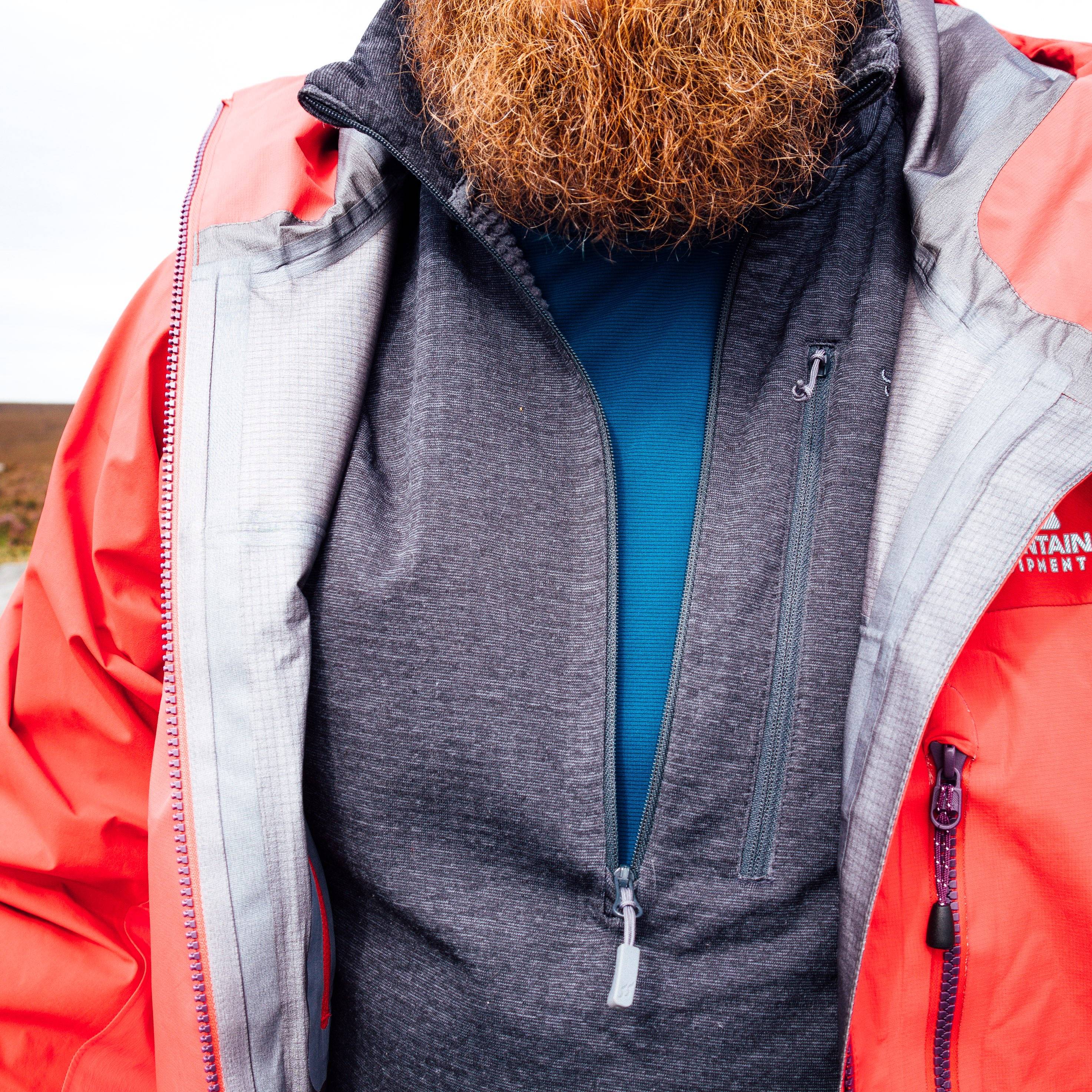 Windy, Freezing and Snowing
Now this is similar to above with the switch to thicker, warmer, fabrics. In winter I switch to a heavier base layer, a heavier fleece and thicker walking trousers. The Waterproof outer layers remain the same but I am increasing my insulation. The same goes for the extremities, so thicker gloves, thicker hat and thicker neck covering. I'll also pack more insulating layers because if I need to stop for any length of time I know I will get cold quite quickly.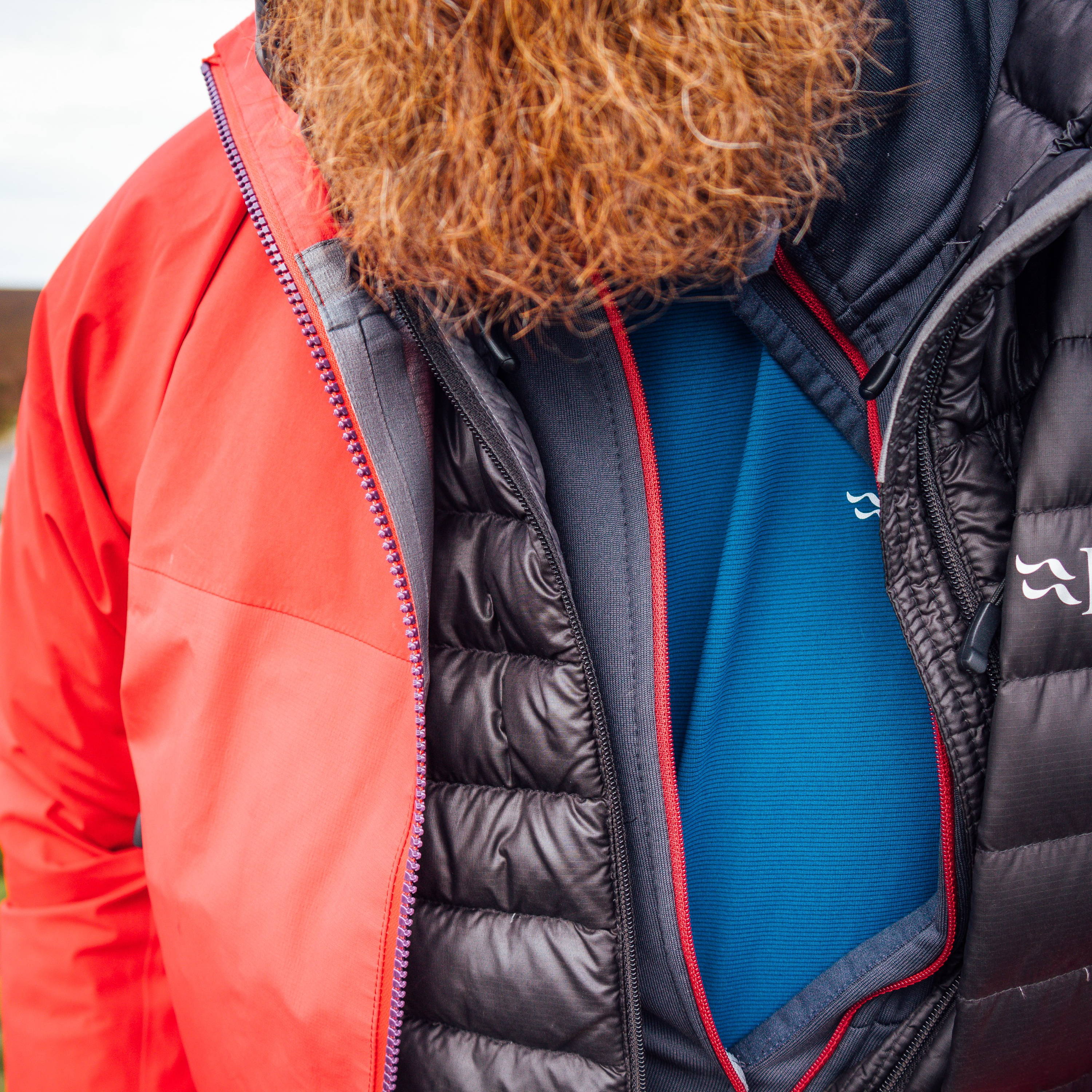 Shop for all your clothing here!