Diary of a Bird Watcher by Alan Swetman

For as long as I can remember I have been a keen birdwatcher, it was one of the first things that drove me outdoors, I didn't actually discover the beauty of the mountains until I felt compelled to go on a trip to the Cairngorms to add Ptarmigan and Dotterel to the ever increasing list of birds I had seen in the UK. This year I have decided to keep a blog covering the highlights of my birding trips. The first 3 months of the year are covered below and I will update it monthly going forward.

Setting the sceneFor me the early months of the year are all about winter birds which generally fly down to the UK from breeding grounds in Scandinavia, Siberia and the Arctic Tundra where it is too cold for them to find food in winter. The scene is changing and largely as a result of global warming we are not seeing the same numbers of wildfowl (ducks, geese & swans) make this journey to the south coast of England, many still come although not in the numbers or variety of species that was the case 20 years ago but there are still plenty to see and species such as Smew, Long-tailed Duck, divers and the rarer grebes often put in an appearance.
The flip side is that the raptor (birds of prey) diversity has increased significantly over the same period, 20 years ago you wouldn't expect to see much more than Kestrel & Sparrowhawk in the South East but today the Buzzard has extended its range, Peregrines and Marsh Harriers are a regular sight and the Red Kite reintroduction programme in the Thames Valley has been a huge success. Add to this increased Thrush numbers with Redwings and Fieldfares providing some variety and bigger numbers of finches and buntings and you have a potentially exciting season.
Whilst a quiet time of year for butterflies, a few do overwinter and warm days in February and March can see early Brimstones, Peacocks and Small Tortoiseshells. Wild flowers begin to appear, Common Dog Violet and Lesser Celandine are among the first to show with Ground Ivy, Red Campion and Cuckoo Flower not far behind. So how has the year gone so far?
JANUARY
Several days surveying coastal areas including Pagham Harbour (Sussex), Dungeness (Kent) & Isle of Sheppey (Thames estuary). Good wildfowl numbers including Goldeneye, Long-tailed Duck and Bewick's Swan at Dungeness where a sea watch also produced huge numbers of Red – throated Diver, Great-crested Grebe and Guillemot.
Good wader numbers around with Avocet at Pagham early in the month and an unseasonal Green Sandpiper on Sheppey mid month. Marsh Harrier, Hen Harrier (a male which are not often seen) and Peregrine all seen well. The strong winds were keeping a lot of the passerines (small birds) hidden.
Bird of the month was undoubtedly a Rough – legged Buzzard on Sheppey, a relative of the Common Buzzard these birds breed up on the arctic tundra but move south for the winter where they can find a good supply of rodents to prey upon. A few of these birds reach the south east of the UK but they are quite rare.
Occasionally it is possible to combine some Duke of Edinburgh work with some birding activity and this produced the comedy moment of the month whilst providing a trangia master class at a school in Tunbridge Wells. Stopping briefly to point out a small flock of Rose – ringed Parakeets flying over, one individual, who I later learned was the head girl, responded saying 'we get loads of those – they poo all over the place'!! (to be fair a quick look around the playground quickly confirmed the factual accuracy of her statement).
FEBRUARY
FebruarySo much has happened since that it is probably difficult to remember that the first week of February produced a (very) short period of settled weather. I headed off to the New Forest with a spring in my step, this could be a big day for me. Headed to Blashford Lakes near Ringwood an excellent local nature reserve where it didn't take too long to locate the reported Ferruginous Duck. A very rare visitor and a relative of our Pochard, this duck breeds across central Europe and Asia from Iberia to Mongolia and winters around the Mediterranean and Black Seas, occasionally one gets confused and ends up in the UK. I have spent many a day searching for one but today I had finally found my first, not only a new 'tick' (very important in the birding fraternity) but also my 300th UK species, so I am finally in the much sought after 300 club. A magic moment.
Later that day I took a drive down to some farmland adjacent to the power station at Fawley and had soon joined a small number of birders viewing a severely misplaced Hoopoe. This uniquely plumaged bird winters in Africa but many fly up to southern Europe for the breeding season and each year a few forget to stop and end up in southern England. What prompted this individual to makes its move this early in the year no one knows but it hung around for most of the month before presumably flying back south.
After this brilliant day early in the month the weather turned we had several storms, some of the country had to contend with bad flooding and it was difficult to get out much of the time. A wind blasted trip to Dungeness did find a splendid male Smew and another trip there found Red – necked Grebe, Whooper Swan and Iceland Gull, saw a guy blown off his feet on the beach whilst watching the later bird.
Later in the month a less windy day did allow a trip to Frensham Common in Surrey which produced a Great Grey Shrike, 3 Dartford Warbler and several Woodlarks.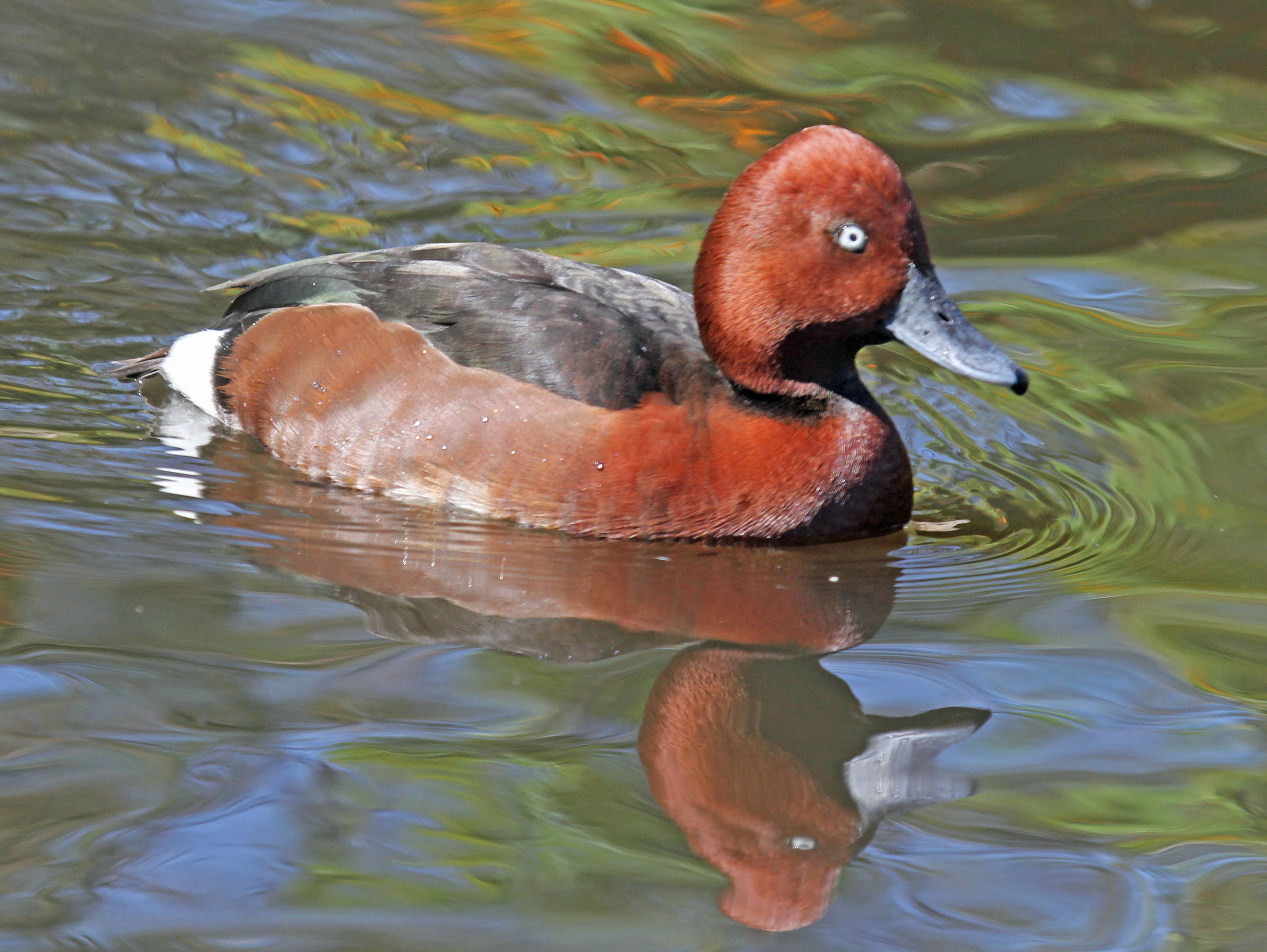 MARCH
March keeps birders on their toes because whilst the winter visitors start to return to their breeding grounds, the first signs of the summer migration can also be seen, you never quite know what might turn up. Good weather early in the month allowed another trip to the New Forest, visiting a range of habitats will always increase the number of birds and today 3 of us produced a list of 90 species. Highlights included Spoonbill, Common Sandpiper, Goshawk, Hawfinch, Lesser – spotted Woodpecker & Crossbill. A Brimstone was the first butterfly of the year.
Good evidence of early migrants came with singing Chiffchaffs and Blackcaps (albeit small numbers of these warblers do over winter) and 3 Garganey at Pagham along with a Spotted Redshank. The Garganey is a small duck that bucks the trend of most wildfowl in that it winters in Africa and migrates to Europe and the UK for the breeding season.
The first Sand Martins together with a single House Martin were seen in the Pagham area on the 18th and later in the day a first Wheatear which could well be on its way to Snowdonia or the Lake District to breed.
At this point the year was starting to really get going and with a big trip planned to Dungeness the following week – along came the Lockdown! Walks for exercise in the South Downs NP near home found Corn Bunting and an early Hobby (a fast flying falcon that visits from Africa in summer) was seen on 29th.
So this brings the year up to date and I have recorded 148 species so far, we go into April not sure what to expect or how things will move forward but birds will turn up and they can be far more local than people think. I sense I will be walking my local patch a lot this month and I look forward to updating the blog in early May.